My Just Ask George Radio Interview
I had the privilege of being interviewed on Just Ask George Radio recently. I took the opportunity to discuss how my business model was designed specifically to provide affordable retirement living for middle income seniors.
I've been in the retirement/healthcare industry for over 30 years now. On more than one occasion I've had the very painful experience of declining a seniors' request for residency in a retirement home I was managing at the time. I knew in my heart of hearts that the candidate(s) would be valuable additions to the community but they were unable to meet the facility's financial requirements. It was these heartbreaking experiences that inspired me to found the Cielo Azul Condomium Retirement Community. You can see me tell more of this story in the video below.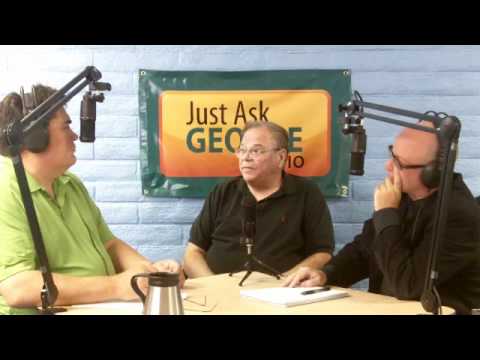 Corporate Owned Retirement Communities Are Not For Middle Income Seniors
In my opinion corporate owned retirement communities set the financial bar much too high for a majority of seniors. Non-refundable move in fees of $200,000 to $600,000 are not uncommon. Monthly service fees can run from $4000 to $7000 per month and sometimes higher. Most retirement communities will want to review your financial status to make sure you can afford these costs for a minimum of 10 years. Do the math and you'll find that you'll need an average portfolio of $1 million. If you're a middle income senior that is way beyond your financial reach. I should know because I am one!
For Cielo Azul I turned this corporate financial model upside down.
I have eliminated the move in fee. Yes, that's right, there is no move in fee for Cielo Azul
Monthly service fees start at $1800 per month. On average that is 30% of the monthly service fees you pay at corporate owned retirement communities. And I have not compromised the level of services or amenities to do this. You have comparable if not better quality at Cielo Azul.
You get the benefits of purchasing  your retirement condominium. Prices start at a very affordable $175,000. You :

Retain your asset if you have previously owned a home
Have the ability to leave this in your estate for your loved ones
Have the opportunity to get a reverse mortgage if you need additional financial liquidity at any time.
No Corporate Monster to Feed
How have I been able to do this? It's quite simple really – I have no corporate monster to feed. I don't own a corporate jet or have an administrative assistant I'm paying $300,000 a year to.
A few years back a seniors' overriding concern when choosing a retirement community was if the healthcare services met their needs. Today the overriding concern is financial.  Am I going to outlive my financial resources?  At Cielo Azul these need no longer be of concern. We are an affordable retirement community for middle income seniors providing quality continuing care.
If you like what you've read or seen in the video call me toll free on (866) 840-7100 and I'd be delighted to talk with you some more. Or you can always email me with any questions.